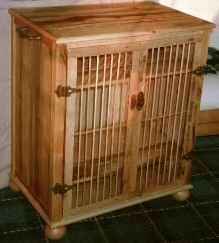 Salvaged oak palette wood was used to build this cabinet. The rustic
iron hardware was chosen to complement and draw out the darker colors
in the wood. Dowel joinery was used to ad interest and strength.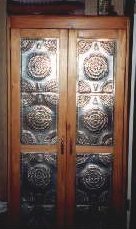 Punched tin was used to replace plywood panels in this refurbished cabinet. A natural finish brings out the beauty of the pine.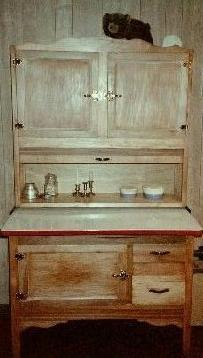 This hoosier cabinet (circa 1954) had to have all plywood replaced. Basically everything but the front facade had to be cut and replaced.  New hardware helps to brighten up the piece.
Located in Birmingham, Alabama USA.