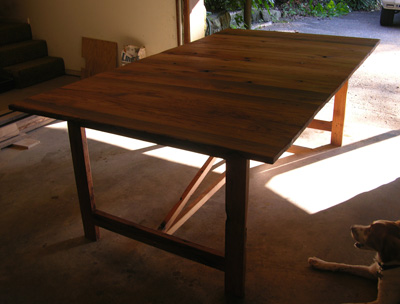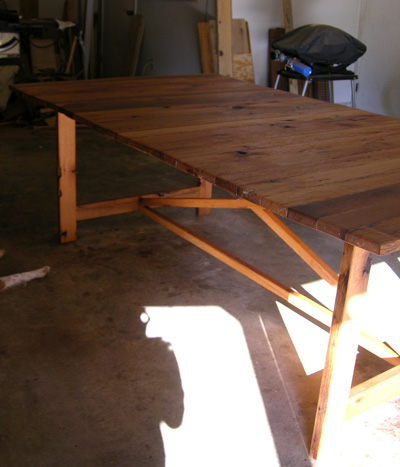 This 7′ by 4′ red oak dining table was built for the 2007 Coastal Living Idea House at River Dunes in Oriental, NC. Salvaged barn roof timbers were used throughout with dowel joinery, limited hardware, and a penetrating oil finish. The rustic heritage and nature of this piece is unmistakable.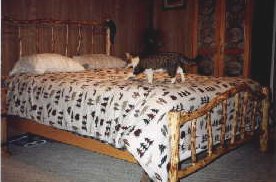 This peeled maple bed was made from wood salvaged when the power company trimmed trees around their lines.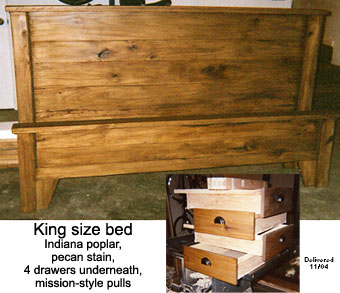 This bed was made for a friend after her marriage from lumber harvested from her family's land. Dowel, biscuit or mortise and tenon joinery was used throughout with minimal hardware. Popular takes the pecan stain well.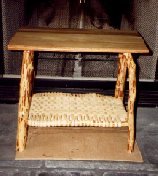 This table has a poplar top, peeled maple legs, and a woven flat reed shelf. I had just finished it when this picture was taken.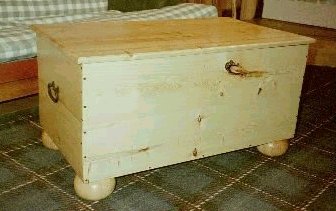 Salvaged palette wood (pine) was used to make this blanket chest/coffee table. Walnut dowel joinery and black iron hardware were used to accent.
Located in Birmingham, Alabama USA.